About Us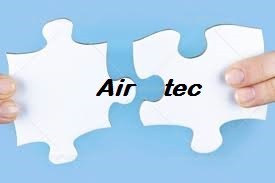 Airtec Compressors Ltd was formed to service the compressed air generation and treatment equipment in the Irish & international spectrum. Our expertise in servicing, maintaining and overhauling all types of air generation has established Airtec as the leading Efficiency driven compressor company in the Irish market. Our skills base and flexibility allow's us to provide fast and effective solutions for our clients needs. Our extensive knowledge, expertize and commitment to our customers, ensure that we are always fully aware of our role within our clients manufacturing strategy.
Airtec enjoys a strong and favourable reputation with all our clients as they will attest to, and our client base continues to expand. Our client base includes some of the worlds leading Mfctr, Pharma and Food companies.
Our contracts range from single site maintenance agreement's to multi-site preventative maintenance contracts offering a genuine 24 hour, 365 day a year guaranteed response
AIRTEC is Irelands largest independent compressed air management service company, with skilled engineers strategically placed to provide national coverage. So no matter where you are in the Ireland we can help. With year's experience in the industry, Airtec aims to deliver excellent value by offering the most comprehensive support available to customers throughout Ireland and around the world.
We strive to ensure the stability and efficiency that you need from your compressed air supply, achieved through a wide range products and services that can be tailored to meet your specific needs, including:
Flexible service packages
24/7 emergency breakdown support nationwide
Oil Free & Oil flooded Compressed air equipment & ancillaries
Consultancy & support services
Lease rental options
Trade in services